Description
Shock Therapy CAN-AM X3 RS Bump steer delete (B.D.S.) kit.
Shock Therapies new BSD™ Tie rod kit is here and does wonders for your Can Am X3 RS. Featuring Patented geometry location this kit takes the 4 inches of factory bump steer down to only 3/8th of an inch. Having a bump steer measurement as close to zero as possible is absolutely crucial for correct steering feedback and handling characteristics through the whole range of suspension travel.
Bump steer is one of the biggest contributors to steering wheel feedback, twitchy drive ability, excessive front end wear and worn out forearms from trying to keep the car straight. So in an effort to eliminate all of these things Shock Therapy developed their BSD™ (bump steer delete™) tie rod kit for the X3 RS. With the bump steer removed the car is much easier to drive, steer and control. What used to be a two handed steering wheel grab to hold the car in whoops is now just a few fingers on one hand. Your front end parts will last longer. Your car will drive more predictably.

Best of all the Kit is available in three options:

Full BSD Tie rod Kit

BSD Joint Kit only

BSD Spacer Kit only

BSD Joint kit for stock tie rods.
Don't wait till its to late, get your bump steer delete kit today.
Full Bump steer delete kit: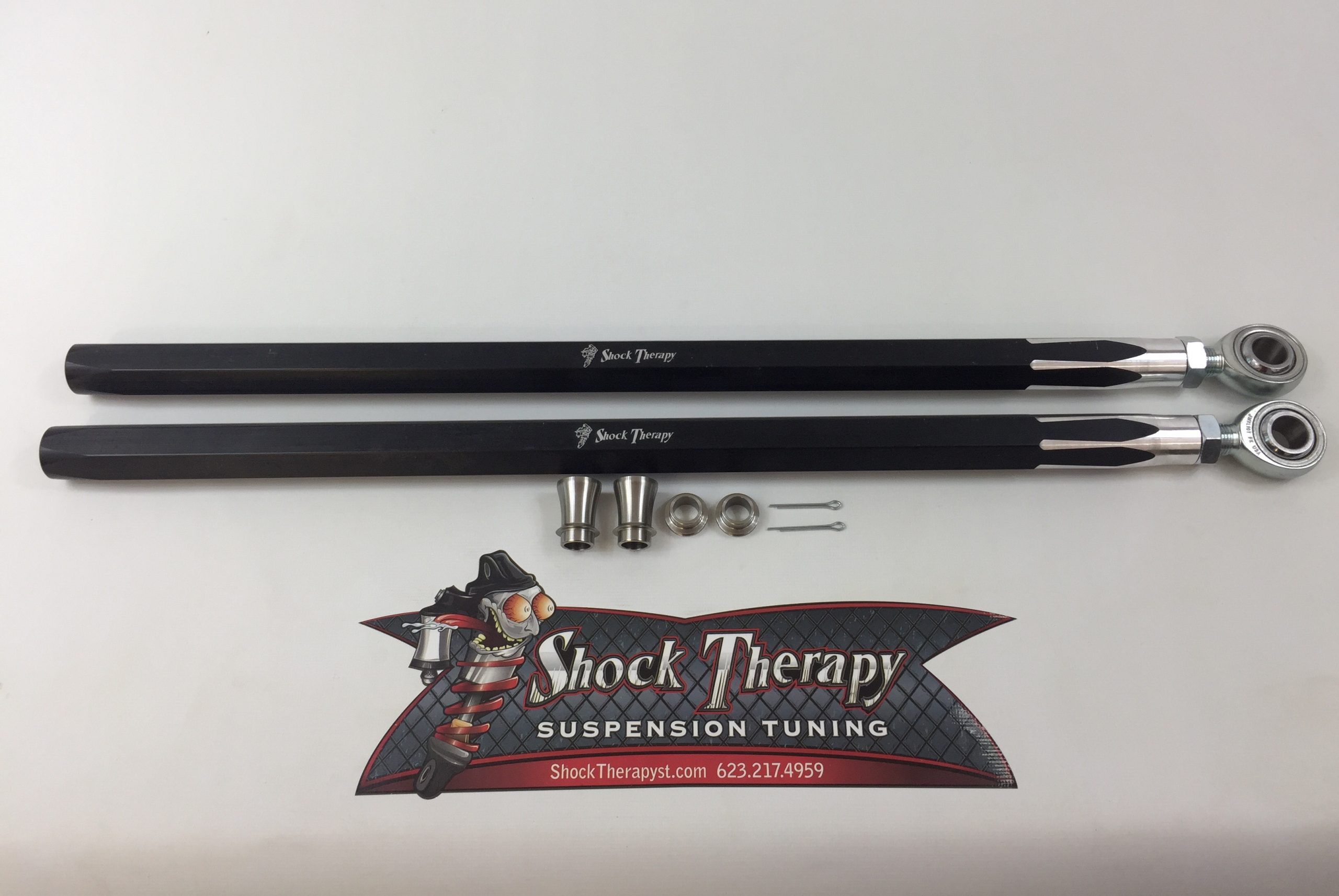 – Left hand threaded Teflon lined rod ends
– Cotter Pins
– Patented geometry Spacers
– Shock Therapy CAN-AM tie rods
If you have any questions contact us today on [email protected] or place your order online!!!
Popular Products: