Description
PRO EAGLE – 2 TONNE JACK:
The Pro Eagle 2 Tonne big wheel off-road jack was SEMA's winner of best New off-road product. The Pro Eagle 2 Tonne Jack construction is lightweight weighing in at just 23.6kg almost half the weight of its competitors.
Fast pump valving takes the jack from fully collapsed to extended in just 4 pumps making it perfect when on a tight schedule.
The Pro Eagle Big Wheel Jack has features that take it above and beyond all else on the market. It has an ergonomic side carry handle for ease of movement around vehicles, 8″ lift extension with storage provisions, rubber boots on the hydraulic plungers keep dirt and debris out of the pumps in tough environments.
Importantly the 2 tonne Talon jack features solid axles and large non pneumatic wheels that have made Pro Eagle a leader in the jack industry. With the talon you will no longer have to worry about struggling to get your jack through sand, dirt or even zip ties.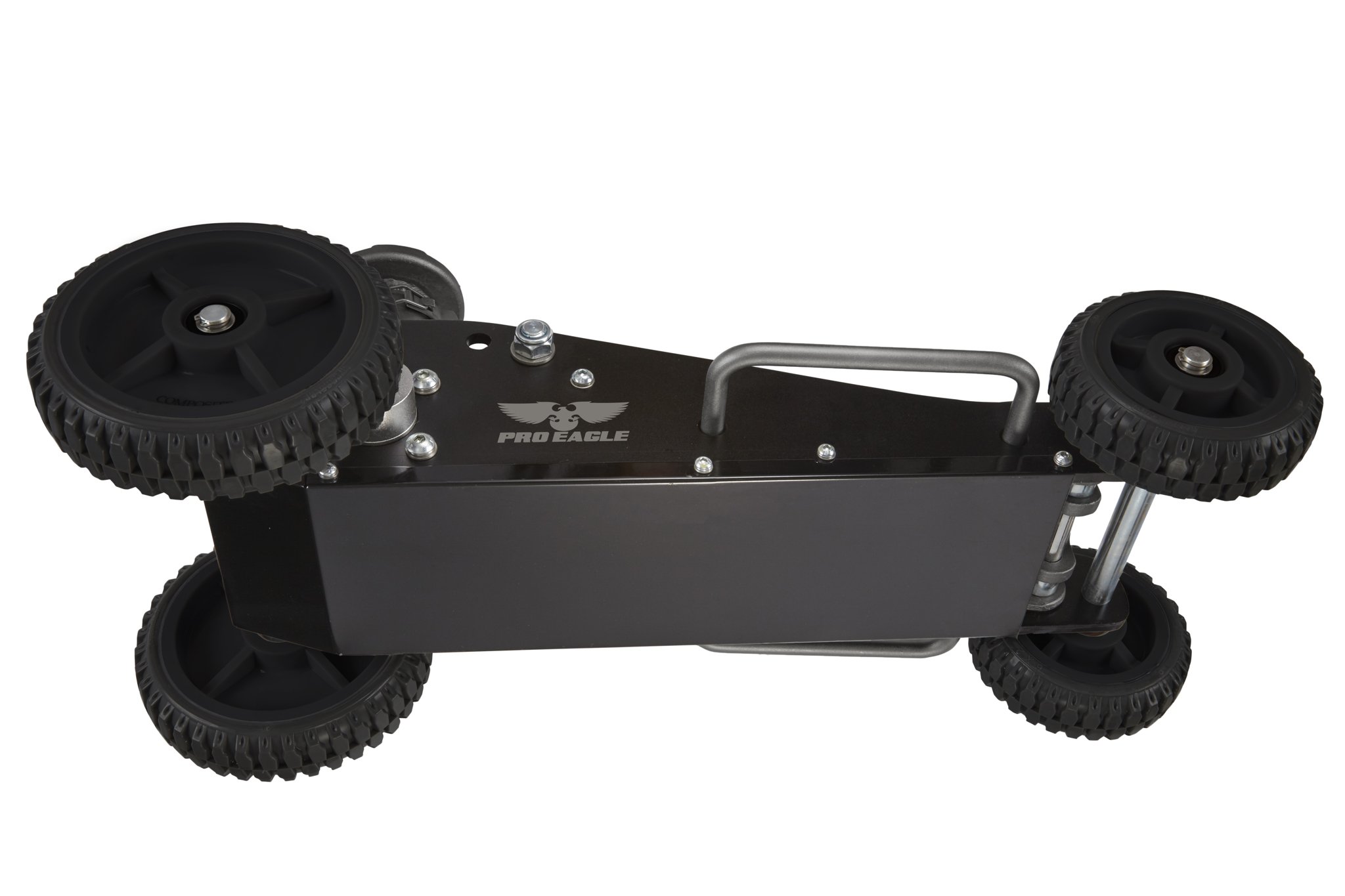 Pro Eagle Talon Features
A full-length steel skid plate to prevent sinking on sand and damage to internal components.

Includes 205mm adjustable extension w/rubber grip pad to lift high clearance off road vehicles. (Optional 380mm extension available for extreme vehicles)

Detachable aluminium handle that fits into optional mount.

High capacity, non-pneumatic, composite wheels for durable, heavy lifting.

Sealed ball bearings for smooth rolling and operation in dusty/sandy conditions.

2 Year Warranty

Patented design!

Certification to AS3990:1993 Mechanical Equipment – Steelwork

Certification to AS2615:2016 Hydraulic Trolley Jacks
Specs
660mm of overall lift height

High capacity, non-pneumatic, Carbon Composite wheels

Sealed ball bearings on all 4 wheels

Solid steel axles

6.5mm aluminium side plates and carry handles

23.6kg

736mm Long x 330mm Wide x 152mm min height
Pro Eagles Traditional High Lift Jack Solution:
High lift jacks are often intimidating with complex, stiff and bulky mechanical jacking mechanisms which can make them very dangerous and even fatal when used incorrectly. The Pro Eagle Jack Range offer a solution to this with big lift heights, easy manoeuvrability all with the added stability and speed of a floor jack!!
Pro Eagle Testimony: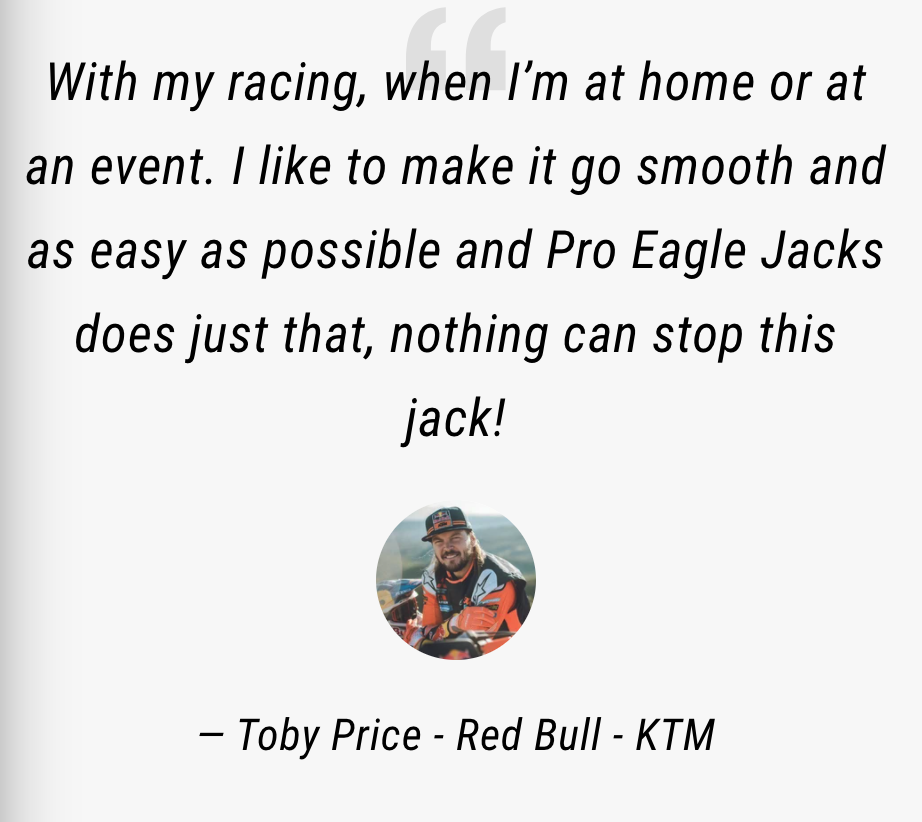 If you have any questions contact us today on [email protected] or place your order online!!!
Popular Products: