Description
Maglock Air Kit:
Maglock designed the Maglock Air Kit to make connecting to forced air systems, simpler, faster and safer. The Maglock system is a revolutionary way to connect your helmet to your forced air. No more zip ties, tape or fiddling around trying to lock you air host into place only to have it come loose. The patent pending MAGLOCK tech creates a rock solid seal between your helmet and your air hose that will only let go when you need it to.
Features:
Maglock Air is made of injection molded high-impact nylon which stands up to the rigorous environments experienced in professional racing

A MAGLOCK hose dock to keep your air hose clean and out of the way when not in use.

A MAGLOCK helmet side dust cover to keep your helmet connection free from contaminants.

Maglock Air is designed in California.

Food contact safe.

Fire resistant.
Maglock Air is the first and only innovation in motorsports to use rare earth magnets to make essential connections between man and machine. Requiring 30lbs of straight pull force to come loose yet only 1lb of angled force when you want to remove the hose, this air connection is unrivalled. If you need faster driver changes, are over messing around with messy and fiddly hose connections, or want more confidence in your forced air connection MAGLOCK AIR is right for you.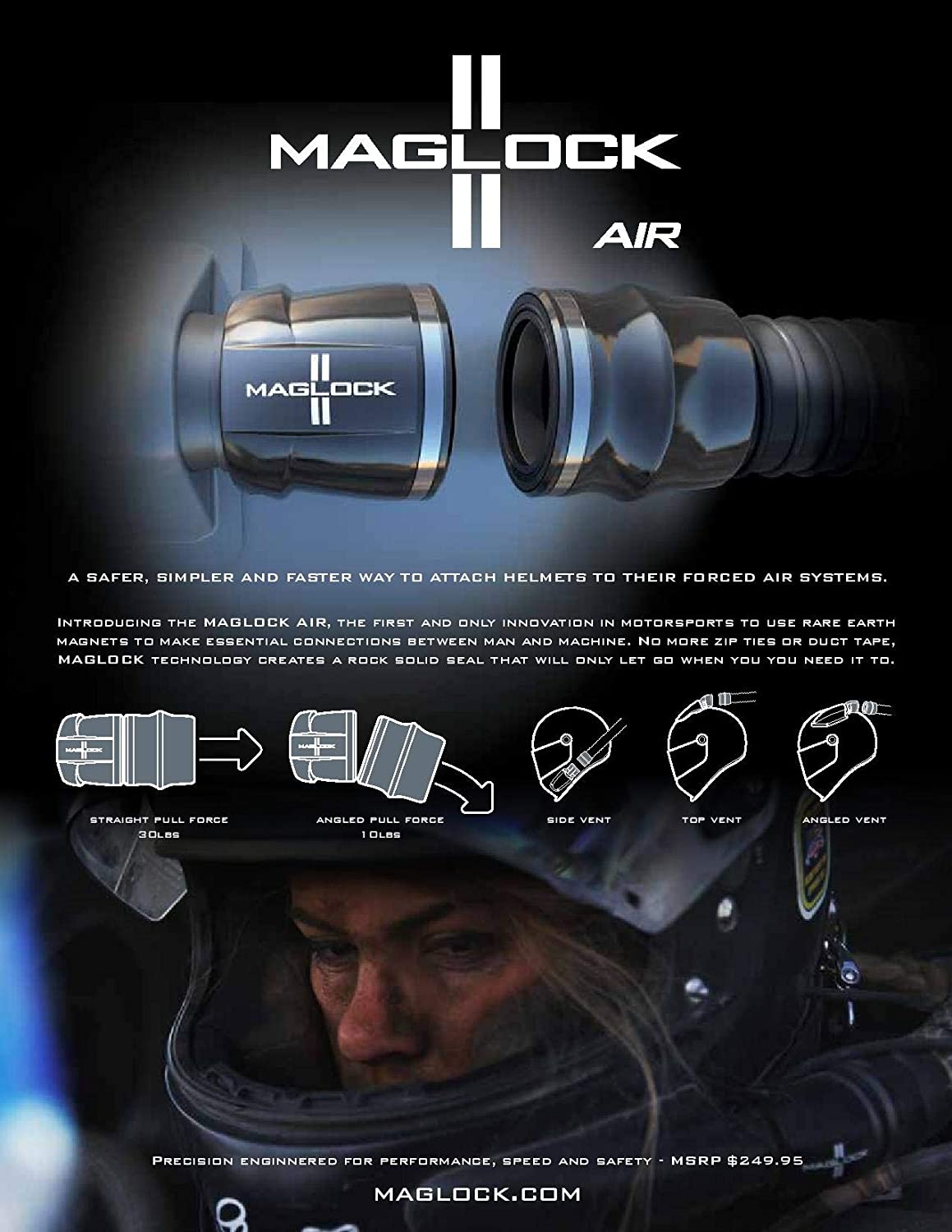 If you have any questions contact us today on [email protected] or place your order online!!!
Popular Products: