Description
AGM Electric High Lift Jack:
This is the All German Motorsports Electric Jack. With 2000 pounds of lifting capacity this jack provides a precision aftermarket solution to often dangerous high lift jacks.
High lift jacks are often intimidating with complex, stiff and bulky mechanical jacking mechanisms which can make them very dangerous and even fatal when used incorrectly. Luckily, the AGM Electric Jack provides a modular and automatic solution that is easy to use and can be tailored to your application.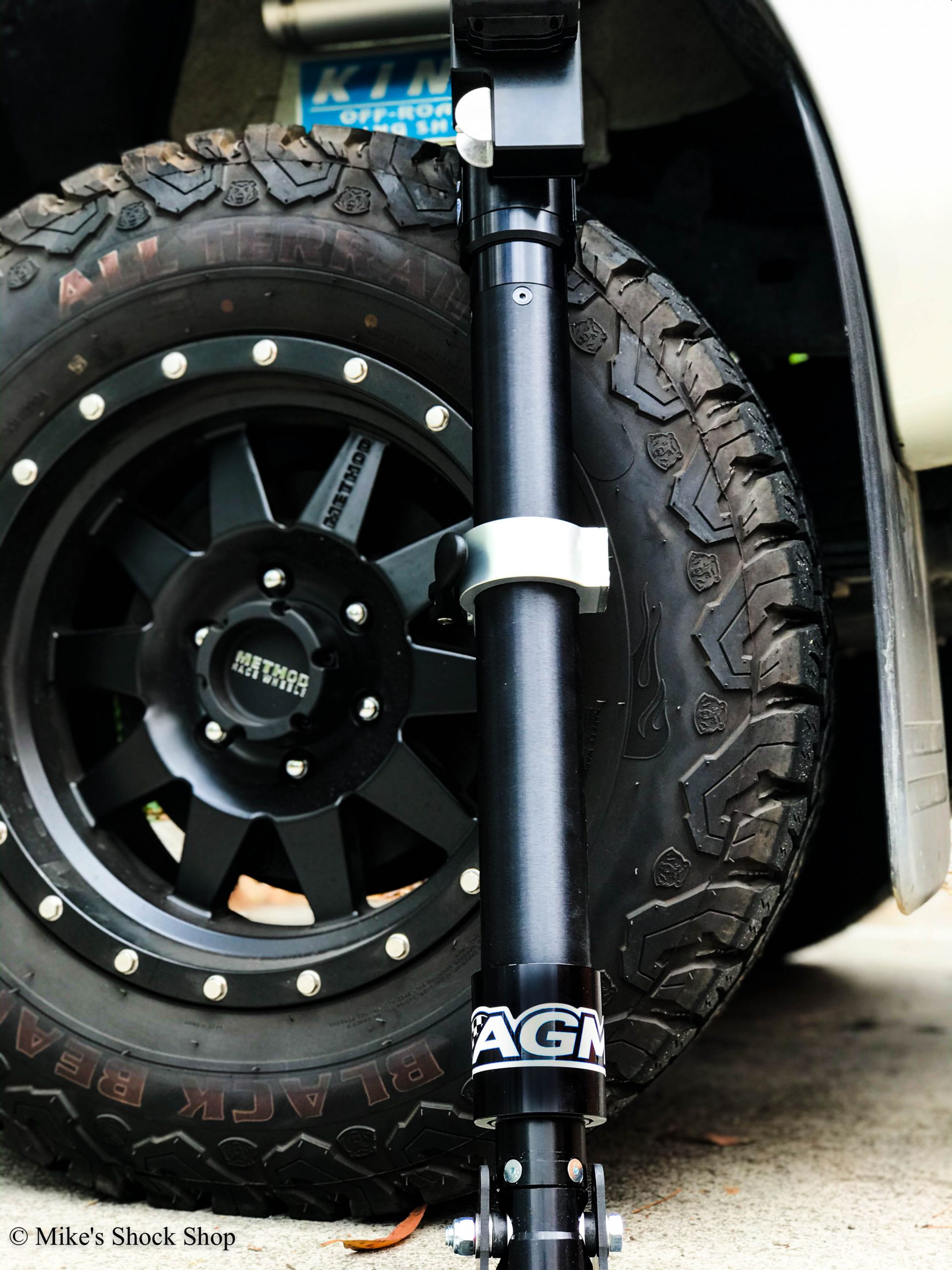 AGM Electric Jack Operation:
The AGM electric jack is operated with a single button, meaning little to no effort is required to perform tasks that used to throw your back out. You can throw away  your standard high lift jack, as the AGM jack is lightweight, operated with a flick of a switch and won't threaten to hit you while lowing your vehicle as standard high lift jacks do.
The AGM jacks uses a quick release height adjustable mounting point allowing easy 360 degree adjustment for whatever vehicle you are lifting. This adjustable jacking point uses modular mounting options that are available to purchase or you be customised yourself to suit your application. These include:
 4 weld on tabs with either 12 degrees of misalignment or no misalignment which are included in box. These can be welded straight to trailers or vehicles or to a suitable bolt on bracket to suit your application.

The use of the weld on tabs provides superior safety and ease of use, as their low misalignment tab design prevents vehicles or trailers from slipping off the jack.

AGM universal jacking hook and plate, available for purchase
The top of the AGM jack can also be used as a jacking point on front or rear bars, as well as roll cages.
Safety is important and the AGM Jack delivers, featuring a wide and concave articulated base this jack can be articulated 360 degrees thanks to the quick release height adjuster. This articulated base gives you the best chance to give the jack good footing even where ground is uneven.
The superior design and materials of the AGM electric jack result in a much improved jack that is both safer and easier to use. It is truly a premium tool that is suitable for off-road racing, 4×4 touring as well as caravanning and everything in between. AGM electric jacks can take Dewalt or Milwaukee batteries, meaning there is no need to carry an extra array of batteries and chargers for your jack! Thus, the AGM Electric Jack is the perfect way to safely and effortlessly lift the corner your 4×4, caravan or trailer no matter where you are.
Included:
4x weld on jacking tabs
AGM Electric Jack fully assembled.
Available Accessories:
Universal weld on jack mount kit.
Bolt on Jack mount kit.
Jacking Hook and Plate.
*batteries, universal hook and jack mounts not included.
For more information watch the video link above for all the features and accessories of the jack as well as a demonstration.
If you have any questions contact us today on [email protected] or place your order online!!!
Popular Products: