Description
Holden Colorado Adjustable UCA 2017+
In Lifting your Modern IFS Vehicle significant camber and caster changes can cause unwanted handling characteristics and importantly uneven tyre wear. Investing in fixed or adjustable aftermarket Upper control arms aids in getting you alignment back into specification saving  you money on poorly worn tyres and giving the driving feel you desire.
These Hybrid Construction Adjustable UCA's suited to the holden Colorado are a great option for vehicles sitting above or below 50mm of lift height due to their adjustability. With 4 degrees of both camber and caster adjustment at the upper ball joint your experienced service or tyre facility will be able to get your wheel alignment spot on.
Features:
Hybrid Tubular Steel Construction

4 Degrees of camber adjustment

4 Degrees of caster adjustment

Bolt on replacement fro factory UCA's
Advantages:
Added point of adjustment for camber

Added Point of adjustment for caster

Improved vehicle dynamics

Significantly improved tyre wear over standard UCA's on a lifted Vehicles.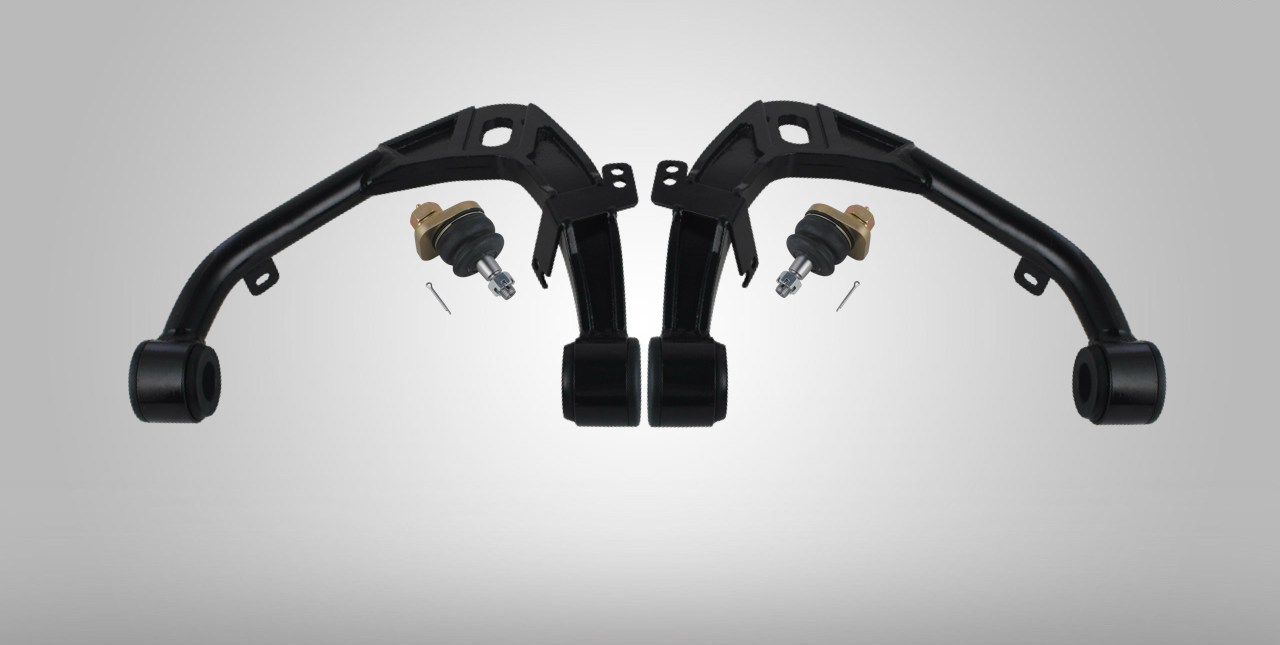 Products may not arrive exactly as pictured.
If you have any questions contact us today on [email protected] or place your order online!!!
Popular Products: