Impact Racing
Impact racing helmets are class leading. Made in the USA and SNELL certified with their huge range of helmets you'll be able to find the best fit for your application.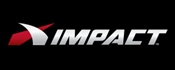 The Impact helmet range will be coming to mikes online store soon! Contact us today to make your order over the phone or via email.
No products were found matching your selection.