​WELCOME TO MIKE'S SHOCK SHOP
​Camber, Castor I Wann​​​​a Go Faster!
Black Hawk Upper Control Arms
Here at Mike's Shock Shop we know one of the first big question marks when looking to Lift your IFS 4×4 (Independent Front Suspension) is "Will I need to do a diff drop and Upper control arms with this lift?"….
​Today we wanted to eliminate any confusion for all consumers in the IFS 4×4 Market;
UCA Recommendation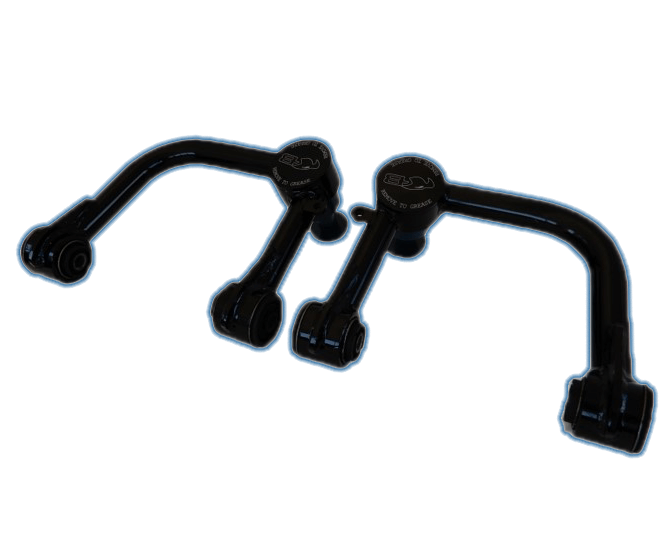 Mike's Shock Shop strongly recommends ​​If you are lifting your IFS 4×4 more than 30mm higher than ​standard, you need to seriously consider ​installing UCA's (Upper Control Arms),  While they don't make your car higher or go faster in a straight line, they are a very important part of the front end of your 4×4, they are a crucial part in optimising your ride quality and If neglected they can cost you a lot of money in the long run.  
UCA's are responsible for keeping your steering and suspension within acceptable geometry. Without an aftermarket UCA and over 30mm of lift you will notice less responsive steering, harsher wear on the factory ball joints and components.
When increasing factory ride height and not upgrading the UCA, the factory UCA can commonly foul on the Coil tower or the coil itself in normal driving situation. Your expensive tyres will be eaten away unevenly within months and the missus will be furious.
Allow me to introduce to you, THE BLACKHAWK UPPER CONTROL ARM.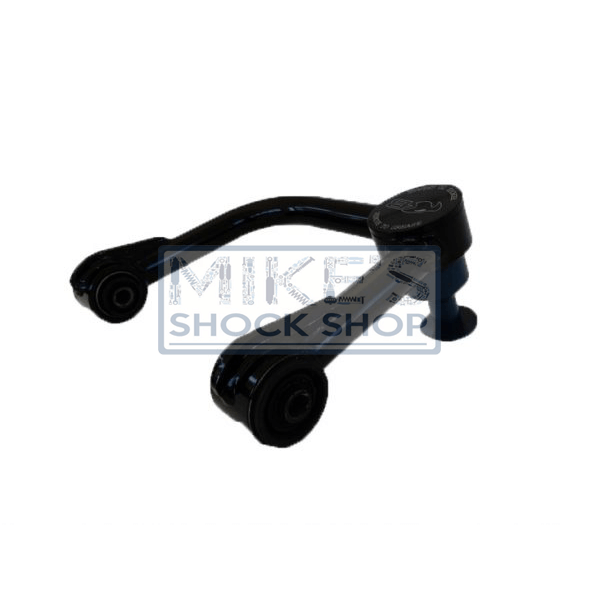 ​Black Hawk UCAs
​With all these issues, Roadsafe have developed an affordable solution to suit all punters in the 4×4 / 4WD independent front suspension market.
​The new Black Hawk UCA's have 3 degrees of castor correction built into the arm, a slimmer profile to increase clearance between the suspension components and the arm, a fixed position ball joint which allows the use of a factory grade ball joint repositioned which allows maximum down travel and increased strength. Mike's Shocks also likes the high quality finish of the Black Hawk UCA's including the branded dust cap that not only protects the ball joints, but also looks amazing!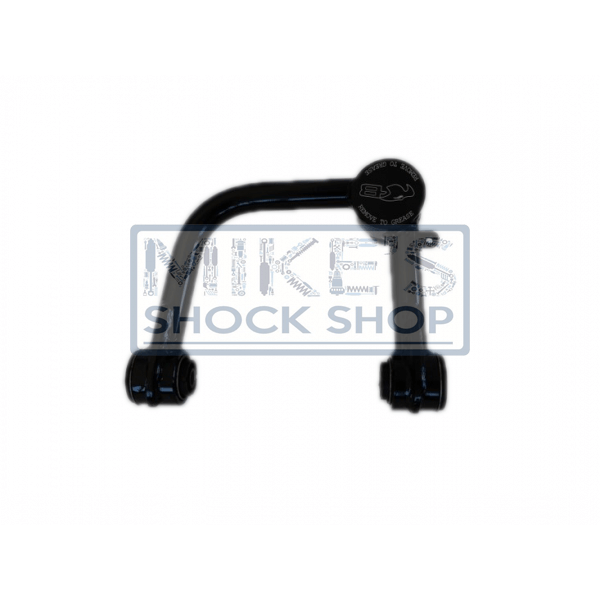 Being ADR compliant, fixes the pitfalls of lifting a modern IFS 4×4, stronger than factory and a trick finish.
​At Mike's Shocks we believe this is something that should be added to every lift kit for your IFS 4×4 and The Black Hawk UCA is an affordable solution.  
​UCA​ Availability
​Upper Control Arms are Currently Available for:
​USE THE COUPON CODE "BLACKMIKE"

​Remember to use the word "BLACKMIKE" in the coupon section for free shipping to all major cities in Austraila for a limited time only.

Feel free to contact us now via email at [email protected] or head over to our Facebook​ page www.facebook.com/mikesshockshop to get your 4×4 lift sorted today!
​We ship to Brisbane, Sydney, Melbourne, Perth, Canberra, Darwin, Hobart and everywhere in between.  
​#mikesgotyoucovered #mikesshocksdotcom #blackhawkuca #ifs4x4 #frontsuspension #liftedIFS #furiousmrs